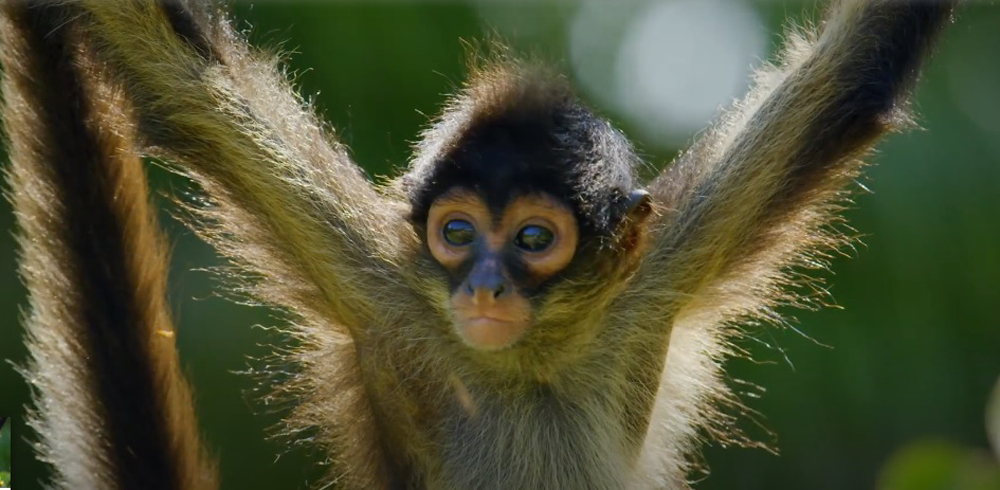 Having an amazingly sensitive gripping tail is totally unique to these monkeys.
The spider monkeys use their tail as an extra limb and this makes swinging through the branches look easy,
Their curious tails even have a bare patch of skin at the tip, much like a palm of a hand, for a more precise grip. But most importantly of all, the monkeys have tails so powerful they can support their own body weight.
But these monkeys have another special adaptation for moving through the jungle. Their hands have no thumbs at all.
Unlike virtually every other primate, spider monkeys have no thumbs, which could snag on the branches. Instead, their four long fingers form a perfect hook to help them swing on branches.
Early explorers thought their lack of thumb was a sign that these jungle swingers were very primitive monkeys.
But in fact, this couldn't be further from the truth.
Their hands have carefully evolved to only have four long fingers and no thumb who could potentially snag on the branches. This makes the perfect hook to swing from.
With their unusual hands and that powerful tail, they make canopy acrobatics look effortless.